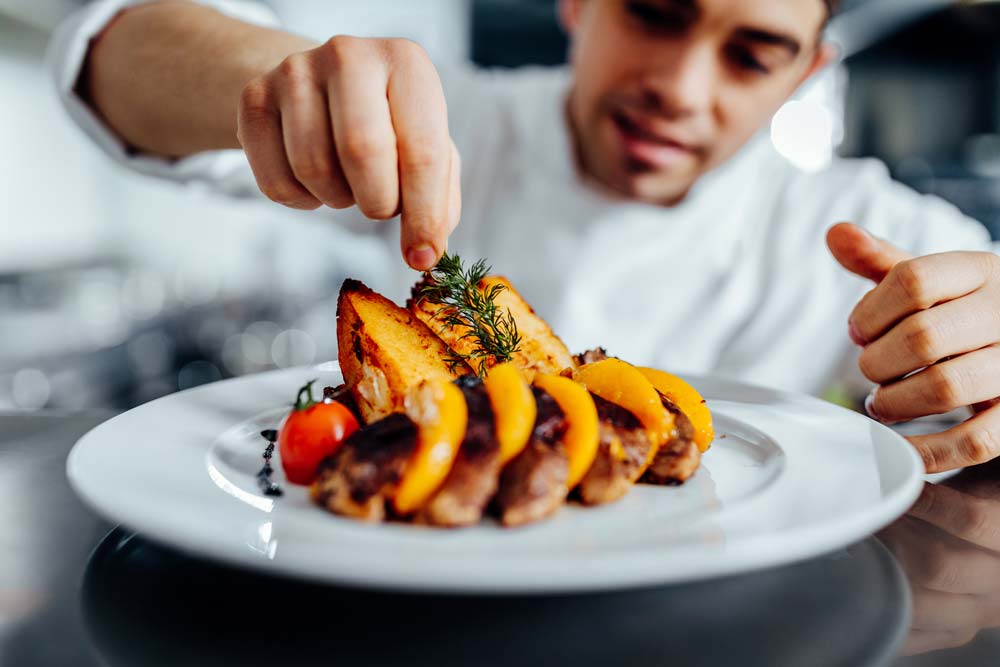 Restaurant Week Application
Apply Now for Restaurant Week 2024! Thank you for your interest in Cedar Rapids Restaurant Week 2024! Please read all the expectations and requirements before filling out the application below. Members of the Economic Alliance are encouraged to apply for Restaurant Week 2024.
To be a potential participant of Restaurant Week you are required to be a member of the Cedar Rapids Metro Economic Alliance.
The Fork & Knife Feast event is back!
Fork & Knife Feast is a lively and celebratory kickoff event to Restaurant Week. Attendees come hungry and ready to sample your Restaurant Week dishes as well as mix and mingle with fellow foodies. Restaurants who apply and are accepted to Restaurant Week agree to participate in Fork & Knife Feast and follow all points outlined below.
Restaurants applying agree to the following:
Fork & Knife Feast: provide samples for approximately 250 attendees
Restaurant is located within the Cedar Rapids metro area, includes neighboring communities
Become members of the Cedar Rapids Metro Economic Alliance, if not already
Restaurant is independently owned and operated, no franchises or chains allowed
Adhere to the event timeline dates outlined below
Active participation in promotion of Restaurant Week 2024 before and throughout the week
Provide special Restaurant Week sit-down menu for patrons throughout entire duration of Restaurant Week
Provide menu item/s and any necessary logos, graphics, and photos by January 24.
Promote Restaurant Week, as well as specific menu items, on all available channels (in-house, website, social media, etc.) from February 14- February 25, 2024.
Provide net food sales revenue for Restaurant Week, February 16 – 25, 2023. (This information is confidential and used strictly to determine economic impact of Restaurant Week.)
Include Restaurant Week punch card with patron's bills and provide stamps with purchases
Cedar Rapids Metro Economic Alliance Agrees To:
Produce Fork & Knife Feast

Provide either a main dish protein item to be used for samples at event or a stipend in lieu of protein item to help offset costs
Dedicated volunteers to serve as food runners/assistants to reduce staffing obligation on restaurants
Provide approximate attendance numbers five days in advance
Produce a comprehensive Restaurant Week marketing campaign including Fork & Knife Feast, highlighting all participating restaurants.

Participating restaurants will be featured at least once on social media platforms.
Each restaurant will be included on Restaurant Week webpage, email newsletters, press releases and more.
Earned media opportunities will be provided as available.

Purchase & provide print collateral recognizing participating restaurants, including but not limited to:

Promotional menu included on the Restaurant Week webpage.
Table tents, stickers, and/or other collateral items for promotion of Restaurant Week.

Provide participating restaurants with promotional punch cards for customers
Provide digital promotional toolkit for participating restaurant use.
Yes, I meet these expectations!
If you meet the above expectations, please fill out the application below to be considered for participation in Cedar Rapids Restaurant Week 2022. Please note: filling out this application does not guarantee participation in Cedar Rapids Restaurant Week 2024. All applications will be reviewed by a Restaurant Week committee, with up to 20 participants selected. The selected participants will be contacted with the invitation to participate no later than December 21, 2023.
No, I cannot meet these expectations.
Please consider applying next year!
Restaurant Week Timeline
November 2- Applications open to Restaurants
November 30 – Tickets live on website for Fork & Knife Feast
December 8 – Applications due to Cedar Rapids Metro Economic Alliance, absolutely no applications accepted after this date.
December 21- Restaurants selected & notified by Cedar Rapids Metro Economic Alliance
January 19 – Logos and photos, menus & applicable membership forms due to Cedar Rapids Metro Economic Alliance (include checkboxes confirming these things)
January 19 – If Restaurant is not a member, must become member by this date.
January 23- Participating restaurants announced to public, promotion begins
February 15 – Fork & Knife Feast
February 16-25 – Cedar Rapids Restaurant Week 2024
---
Restaurant Week Application Form