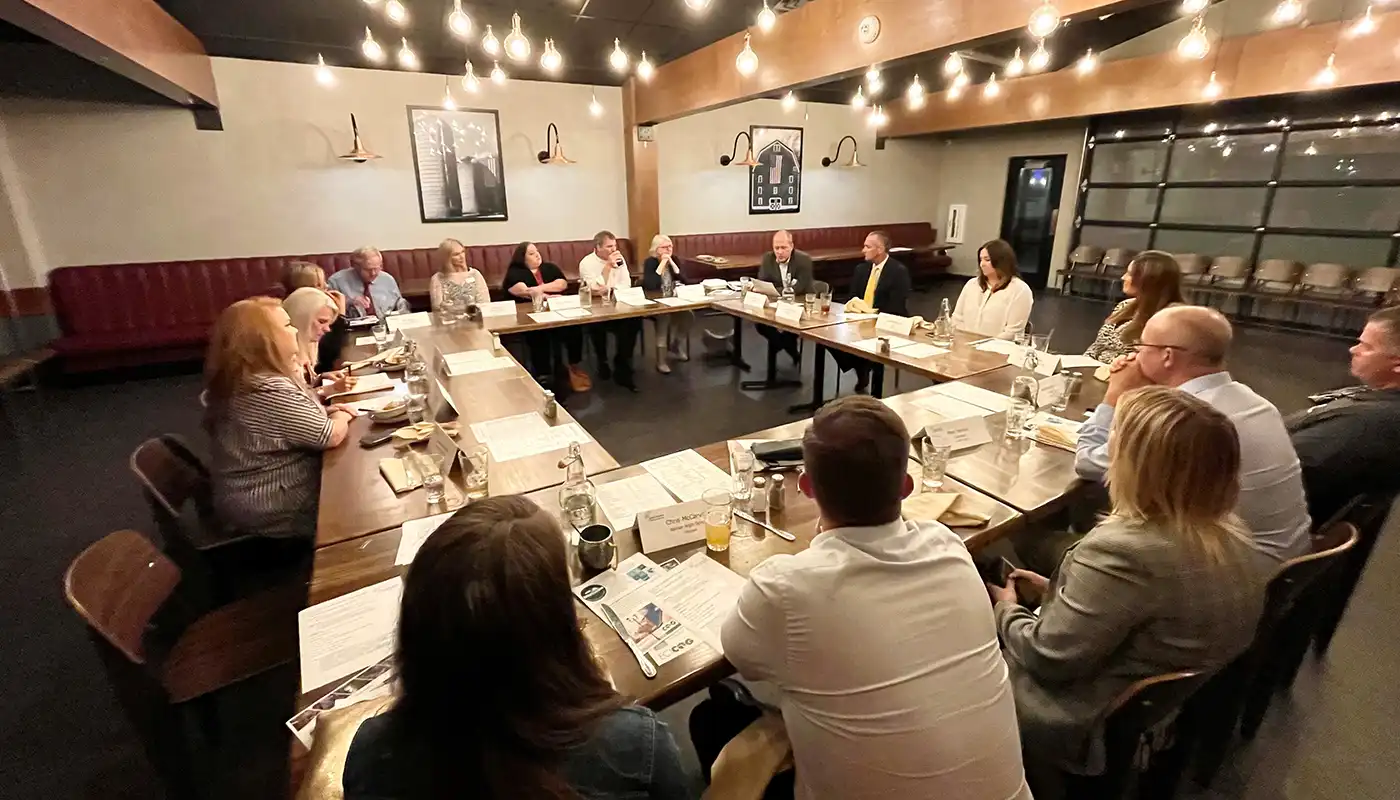 Leadership for Five Seasons
Our prestigious leadership programs prepare future leaders for tomorrow's challenges. About the program
We create tomorrow's leaders today
Leadership for Five Season (LFS) is a premier community leadership program focusing on development of top talent through a formal leadership curriculum.
LFS participants are selected after a highly competitive application process. We welcome applicants from area businesses, public and private agencies, civic and other organizations. The Economic Alliance values diversity and inclusion. We highly encourage individuals representing diverse cultural, racial, religious, social, economic and industry sectors (e.g. business, government, non-profit and academia) to apply.
40
years of building local leaders
1400+
in the LFS alumni network
3
unique LFS programs serving adults, teens and executives
---
Adult LFS
This 10-month program is limited to 35 selected applicants and runs from August through May. It empowers participants with a comprehensive understanding of our community's challenges and opportunities, while also providing broader knowledge of our region and the role future leaders can play as engaged citizens. Click here for more information and to see this year's class.
Applications will open here April 1, 2023.
Executive LFS
This ten-month program runs from August through May and is geared toward recently relocated or new Executives to the area. This unique program introduces 8-10 selected participants and their partners/spouses to our community's leaders, opportunities, and unique offerings. It also helps the executives build upon their local career network. Click here for more information and to see the most recent class.
Youth LFS
The Leadership for Five Seasons Youth Program is comprised of 35 Cedar Rapids Metro area high school students each year that demonstrate leadership qualities and have a concern for their community. Students become acquainted with community needs, opportunities, problems, and resources, while experiencing interaction with community leaders, decision makers and each other. Click here for more information on this year's Youth class.