 Alliant Energy, the city of Cedar Rapids and Cedar Rapids Metro Economic Alliance Host Sustainable Economy & Transportation Conference May 24-25
May 18, 2022 | Economic Development & Workforce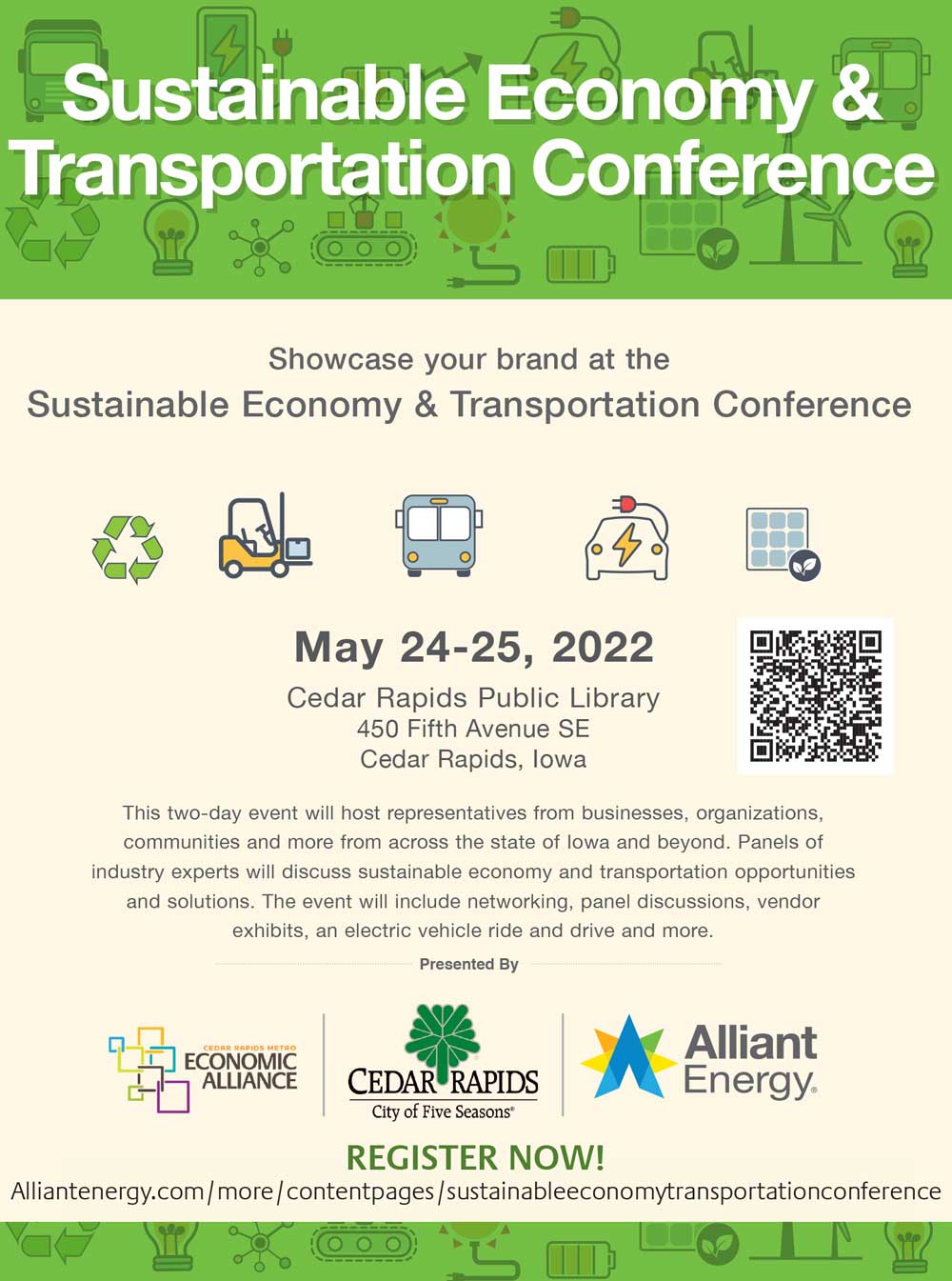 Alliant Energy, the city of Cedar Rapids and Cedar Rapids Metro Economic Alliance are hosting the Sustainable Economy & Transportation Conference, Tuesday, May 24 and Wednesday, May 25, 2022, in Cedar Rapids, Iowa at the Cedar Rapids Public Library located downtown.
This two-day event will host representatives from businesses, organizations, communities and more from across the state of Iowa and beyond.
Attend panel sessions. Hear from industry experts as they discuss sustainable economy and transportation opportunities and solutions. Check out the list of scheduled speakers and their bios here.
Network with industry experts. Connect with others throughout the event and join our networking social on May 24.
Check out the exhibitors. Interact with our exhibitors and their booths to learn more about business sustainability and how they can help you go green.
Participate in the Ride & Drive and vehicle display. Check out our electric vehicle display and get behind the wheel during our outdoor Ride & Drive and vehicle display event on May 24.
Registration costs
Two-day conference registration is $35.
One-day conference registration is $20.
Register at https://www.alliantenergy.com/more/contentpages/sustainableeconomytransportationconference to save your spot today!
---