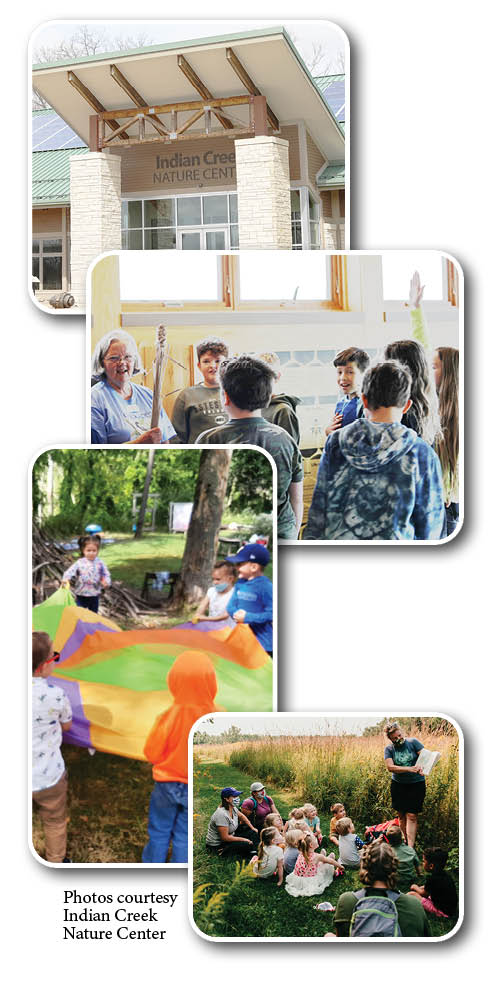 Childcare.
A powerful word that carries immense importance to families and the workforce across the nation. For independence, productivity and peace of mind for parents of households everywhere, it is essential that there is increased accessibility to childcare. The Cedar Rapids Metro Economic Alliance and its members are committed to supporting innovative childcare solutions that help minimize the gap that exists for many families seeking it. The future is beginning to look brighter and optimistic for the future of child care in the Cedar Rapids metro area, with recent wins in both the political and business sector.
Last May, Governor Reynolds announced a new Child Care Business Incentive Grant Program that encourages employers to offer childcare as a benefit to its employers. The program will provide $25 million to support childcare projects across the state. $20 million will be utilized to support local infrastructure investments to build or expand childcare capacity, and $5 million to support arrangements between employers and childcare facilities to expand and reserve childcare slots. Potential opportunities include the creation and development of an on-site childcare center or a partnership with an existing center to create new childcare slots paid for by local employers. This marks a huge win for the future of childcare and gives businesses the opportunity to make drastic changes for its workforce families.
A handful of businesses in the area have already been taking the initiative to lead the charge for innovative childcare solutions. Frontier Co-op has understood the importance of childcare since its beginnings in 1976. It all began when its founding members made childcare a priority from the start. Today, 110 employees utilize Frontier's onsite childcare or childcare reimbursement programs. Its childcare program has 80 children enrolled, which is led by 18 childcare staff, including a Childcare Manager and a chef who prepares healthy organic meals for the children daily.
Megan Schulte, VP of Human Resources for Frontier Co-op, shares more on Frontier's offerings to employees, "As part of our Breaking Down Barriers to Employment programs, ensuring we have availability in our childcare center is fundamental. We maintain a level of childcare staff that ensures we always have new openings available for children of new employees. This way, we're able to remove that barrier for them quickly, and get them hired on and moving forward." Schulte added, "We also subsidize the cost for all our employees, to keep the cost for parents to under $100 per child, per week."
Indian Creek Nature Center is another area business that is striving to close the childcare gap. This nonprofit turned the disasters of both the global pandemic and the derecho storm into opportunities to act on needs of the community. These included providing outdoor recreation space which has a positive effect on mental health, and addressing the growing need for accessible childcare. In January 2022, Indian Creek Nature Center launched its brand-new nature-based preschool, Creekside Forest School. The school engages 3 and 4-year-olds in an outdoor learning environment that educates each child through play-based learning. The program currently has a capacity of 28 children, and is currently operated by one full-time administrator, 2 full-time teachers and one part-time instructor, as well as support from other staff members at the Nature Center. The preschool was an immediate success, with enrollment filling almost instantly for its first and second year, as well as a growing waitlist of more than 200 children.
"Nature is so impactful on both mental and physical health, for adults and children alike," says John Myers, Executive Director at Indian Creek Nature Center. "Part of Creekside Forest School's success is its unique model where children immerse themselves in nature and learn from being outside. Instead of colors from a piece of paper, they learn from the colors of the trees, for example. We want to support innovative types of learning in childcare while also addressing our mission and helping the community that has given so much to us."
Myers is excited about the success of the program but knows there is much more that needs to be done to help with the increased demand for childcare. The team at Indian Creek Nature Center hopes to expand its childcare program in the upcoming years as resources and the workforce allows. Ensuring that as many adventurous children and yearning parents have this opportunity is a future goal for Myers and his team.
"Life has become increasingly complicated for us all, especially now, more than two years into the COVID pandemic. There have always been barriers individuals face to gaining and maintaining employment, and the financial stability associated with that. However, it's more important now than ever that employers think critically about the role they can play in helping break down some of those barriers for their workers. Listen to your team, reach out to non-profits in your area who are doing this work, and be open minded about how you can help." says Frontier's Megan Schulte.
Children are important. The future of their care, growth and development is important. But just as important is the well-being and peace of mind of the parents and families that raise them. The Economic Alliance will continue to support all childcare efforts from the state and local level, and the businesses that take the issue to heart and act are at the front lines of progress forward. Continuing to offer innovative programs and opportunities to employees, no matter how big or small, is a step forward. If we continue to make strides together as a community, we will also continue to walk towards a more supported, stable and strong childcare system.
---