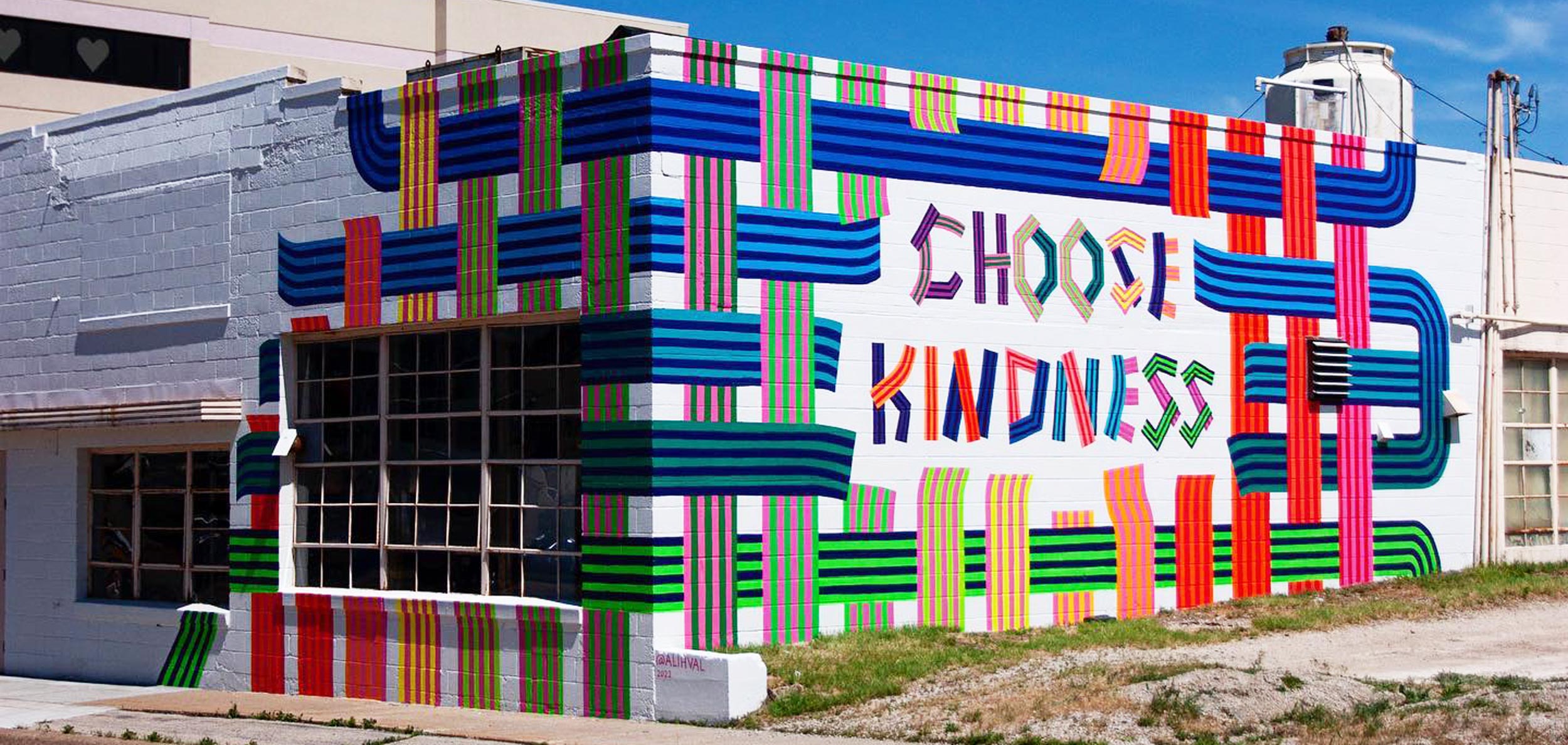 An array of artistic beauty lines the west- and north-facing walls of the Citywide Cleaners building along A Avenue NE between 8th and 10th Street. The "Choose Kindness" mural was created by muralist Ali Hval, and completed over the scorching weekend of June 25th.
"I know it sounds odd, but this is one of my favorite murals," Hval stated." I've been wanting to use this woven ribbon design for a long time, so this one really does feel super special."
After being approved by the Medical SSMID Commission, the Visual Arts Commission, and securing approval from the building owner, the MedQuarter Regional Medical District went about the process of preparing the walls during what turned out to be a very wet and cold spring. Eventually, everything came together.
"The MedQuarter is extremely excited to get this mural, this message, out in the public domain. It is not only a colorful addition to the District, but this message is very relevant," stated Phil Wasta, Executive Director of the MedQuarter. "Although the pandemic is subsiding, our health care workers are enduring a great deal while providing care to our community. It doesn't hurt to encourage people to be kind to others."
This mural is the first of hopefully many in the district as the MedQuarter wishes to commission additional murals in the future. A dedication ceremony will take place this fall.
---