 Public Policy Update: Regional Business Leaders Return to DC to Advocate
June 16, 2023 | Public Policy
Federal Policy Update
It's been nearly a decade and a half since the regional business community traveled together to DC to speak to elected officials on Capitol Hill. Although we continued our federal advocacy efforts, we have not had a physical presence in DC since the Flood of 2008. That changed this week! A delegation of business and municipal leaders flew to DC together, advocating for our region on what happened to be the 15th anniversary of the '08 flood. Planning for this trip began earlier this year when Eastern Iowa Airport (CID) announced that American Airlines would begin non-stop service between CID and Ronald Reagan National Airport (DCA) in Washington, D.C. The timing is right to restart our region's in-person federal advocacy.
Hosted by CID, in partnership with the Cedar Rapids Metro Economic Alliance and the Iowa City Area Business Partnership, a reception was held on Capitol Hill with a two-fold purpose. First, we showed appreciation to American Airlines for their investment in CID and the region. Second, we promoted that traveling to and from DC is now one flight that's just over two hours. We also advocated to our elected officials and their staff, mingled with DC professionals who are alums of the University of Iowa and Coe College, and strengthened relationships with colleagues from all across the region. By showing our federal delegation, staff, and DC-based Iowans that our region is united and collaborative, we will continue to achieve great things. Thanks to all who made the trip a success!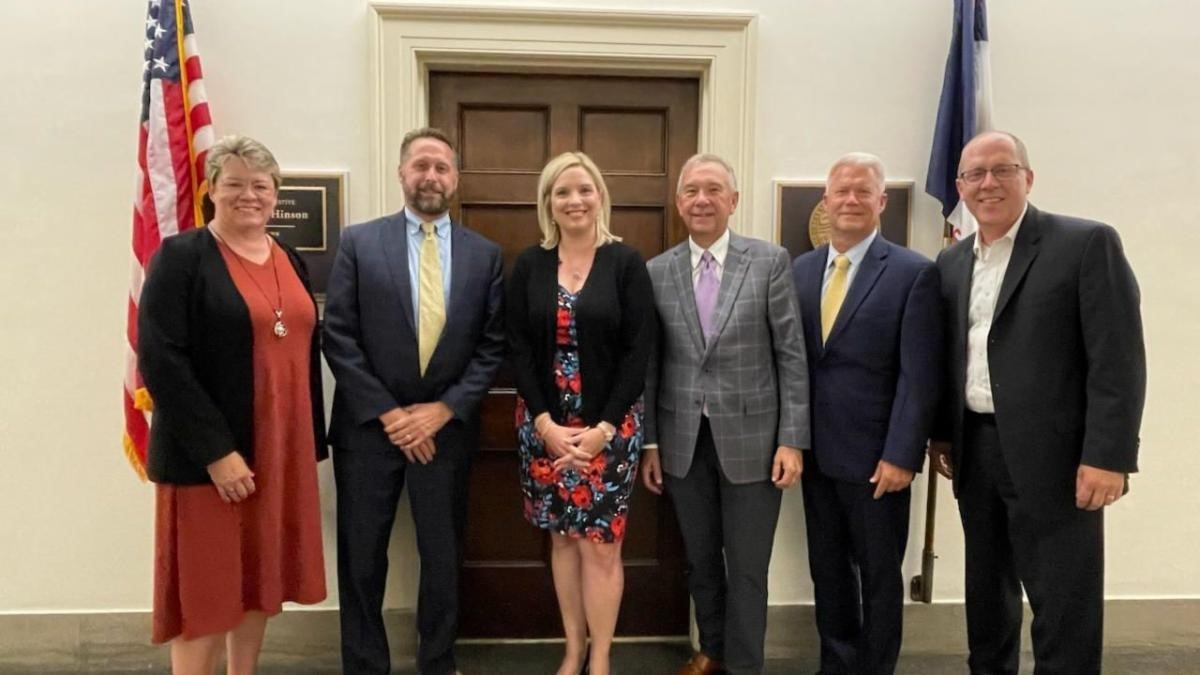 Corridor Leaders meet with Rep. Ashley Hinson (IA-02) on Capitol Hill. From L to R: Robin Therme, president of CIVCO Medical Solutions in Coralville and chair of Iowa City Area Development (ICAD)/Iowa City Area Business Partnership; Marty Lenss, CID Airport Director; Hinson; Duane Smith, executive chairman of TrueNorth Companies and chair of CID Airport Commission; David Nieusma, CID Airport Commission & retired, Collins Aerospace; Doug Neumann, executive director of Cedar Rapids Metro Economic Alliance.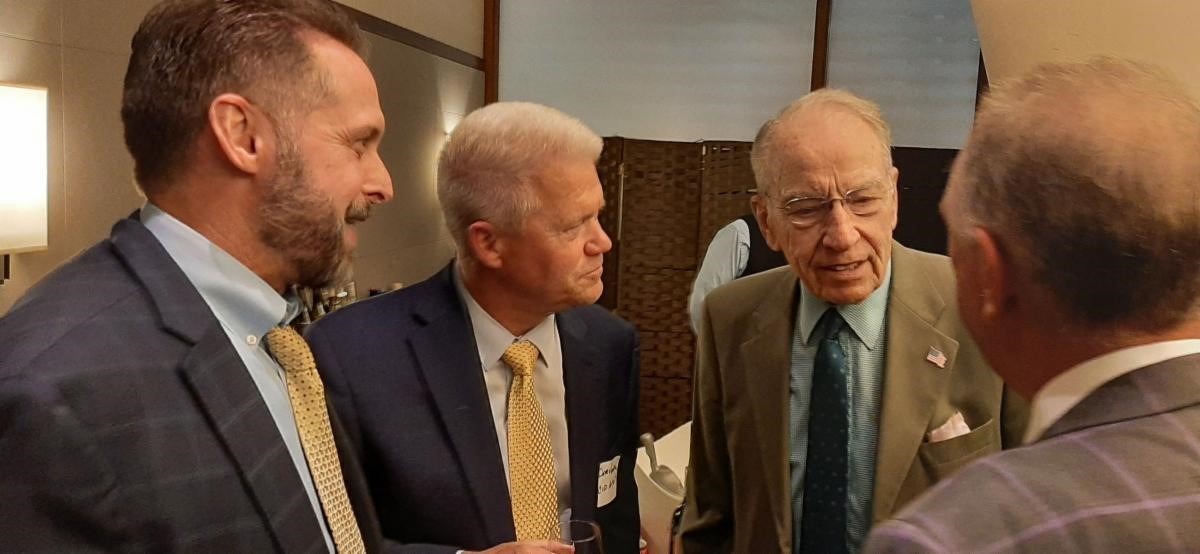 Corridor leaders speak with Senator Grassley at the reception. Leaders also had the chance to talk with Rep. Mariannette Miller-Meeks (IA-01) and staff from the entire federal delegation.
State Policy Update
Governor Kim Reynolds signed the final bills of the year on June 1, bringing the official end to the 2023 legislative session.
The regional business community saw several wins related to workforce this session including funding for community attraction projects, expansion of child care assistance for working parents, changes to youth employment rules that allow for more work-based learning, the creation of the Office of Apprenticeships and expansions to mental health services. Read more here.
Leaders in the House and Senate have indicated more tax reform next year, and as we prepare and strategize for what those changes might be, we need our members' input.
Contact public policy strategist Barbra Solberg to convey what's important to your business.
---