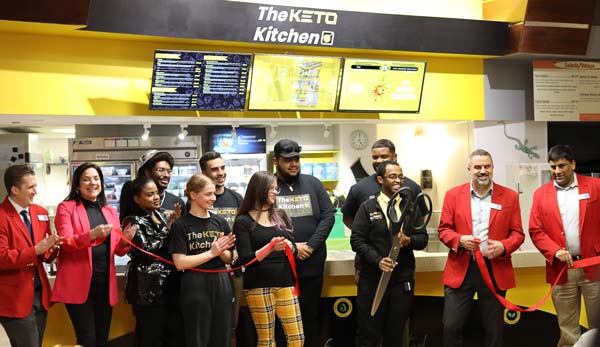 Mo Nasraddin personally connects to living a healthier lifestyle by embracing the Keto diet. Now he's brought healthy food to downtown Cedar Rapids with the opening of The KETO Kitchen.
His restaurant got a boost from the Race for the Space contest, a program offered by the Cedar Rapids Metro Economic Alliance and funded by the Downtown Self-Supported Municipal Improvement Districts (SSMID), designed to incentivize a new business to open downtown. Originally planned for 2020, the pandemic put it on the back burner. The contest was brought back for 2022 with the hopes that it could help fill vacant space in the aftermath of the pandemic.
"We received 20 applicants and a few members of the Economic Alliance's Community Development Innovation Council formed a selection committee," explains Jesse Thoeming, executive director of the Downtown District. "We used well thought out criteria to grade each applicant and we hosted a 'Shark Tank style' event for the top three candidates. Nasraddin and The KETO Kitchen stood out."
The ultimate mission of Race for the Space was to find a business with a passionate entrepreneur to consider downtown Cedar Rapids as a home for their business that may not have otherwise. As the winner, The KETO Kitchen received $20,000 in seed money and a $7,500 credit towards architectural design services and buildout support, an 8-week owner education course, and a one-year membership to the Economic Alliance.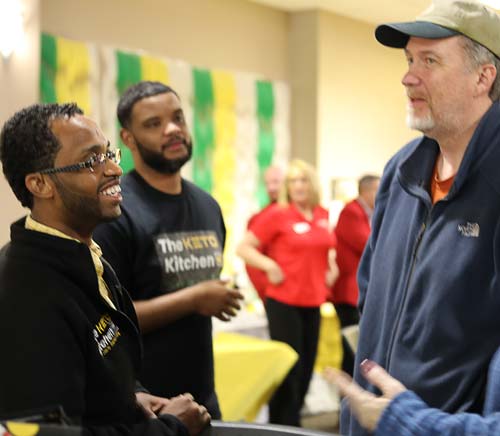 The KETO Kitchen recently celebrated its grand opening in the Armstrong Centre at 210 3rd Avenue SE on Thursday, January 26, and Nasraddin couldn't be happier. "I've never had such positive feedback from customers to have access to healthy food, and they're really happy with the location. Downtown is easy to get to with available parking and the skywalks are all connected to keep you out of the cold during the winter."
You may be asking: What is the big deal about a keto diet? The low carb, high fat diet offers many health benefits. In fact, many studies show that this type of diet can help you lose weight and improve your health. Nasraddin is living proof.
"I lost about 100 lbs. on this diet in the first six months. It actually became my lifestyle. I met with doctors and there's a lot of science that's coming out that shows that reducing insulin responses in the body all day is very beneficial long term. I used to have sleepless nights, wake up depressed, really stressed mentally every day. I enjoy knowing that my body is healing and I enjoy seeing other people feel better once they've embraced this diet."
Nasraddin makes the Keto diet immensely approachable. A Keto diet includes eggs, poultry, fatty fish, full-fat dairy products, nuts and avocadoes, just to name a few of the choices. "You can eat whatever you want. Thanks to the availability of our food it means that you meet the needs that your body requires every day. Consuming under net 10 grams of carbs usually achieves your optimum keto balance. Everyone is different so it is important to understand what their number and needs should be."
In addition to its store front, Nasraddin also runs a keto diet meal prep service called the Live Better Club. Subscribers get free delivery (in electric cars for a healthy environment!) for $100/month. Membership includes four free meals a month from a weekly rotating menu or customized meal plan. Customers also can get food from the restaurant.
Nasraddin originally opened a restaurant in downtown Iowa City, but decided to move to Cedar Rapids because of the Race for the Space contest, and because of the Live Better customer baseline and opportunity for growth.
"I'm excited to bring healthy, low carb eating in a franchise concept with the store front in downtown Cedar Rapids and also centralize our warehouse facility for the Live Better Club meal prep service. It blows my mind away when I hear peoples' success stories. Changing unhealthy eating habits can be hard but seeing their lives change with me gives me so much joy."

Check out The KETO Kitchen next time you're downtown. Your body will appreciate it. More info at theketokitchenia.com.
---