 Welcome Nikki Wilcox to the Economic Alliance Team as Communications Director
February 24, 2022 | Membership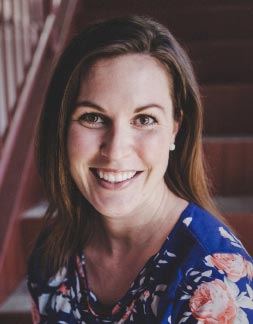 Nikki Wilcox has recently joined the Economic Alliance team as the new Communications Director with over 14 years of marketing experience. She oversees the organization's communications strategy and various communications functions, joining the rock star team the Economic Alliance already has in place. Nikki will be responsible for leading the communications staff with a clear vision and line of sight between communications and the organization's mission, vision and purpose.
Nikki is a Cedar Rapids native who moved out-of-state after college for various corporate marketing and communications career opportunities. Nikki and her family moved back to Iowa in 2019 where she has spent the last three years as the Business & Marketing Education teacher at Iowa BIG. When she recently began looking for opportunities to get back into a marketing career, the stars aligned with this position at the Economic Alliance.
Nikki is currently obtaining her Masters in Business Administration from the University of Iowa, where she also received her bachelor's degree. She lives in Marion with her husband, three young kids, and spunky puppy.
---