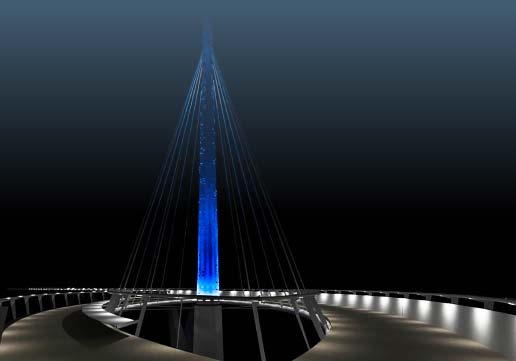 Work has officially begun on a community project that many believe will spur economic development in downtown Cedar Rapids. The project called ConnectCR broke ground at Cedar Lake with a number of city leaders and local citizens on hand to turn the first few shovels of dirt. ConnectCR is a $20 million community betterment effort to revitalize Cedar Lake and also build a pedestrian/trail bridge that connects the NewBo and Czech Village neighborhoods. The lake and bridge locations are connected by a trail that runs through the heart of downtown Cedar Rapids. Local investors expect the project will spark development near both locations and along the trail connecting the lake and bridge.
"Gamechanger might be a descriptor that's tossed around a bit too loosely at times, but there is no other way to describe how ConnectCR will impact Downtown CR and our other core districts," said Jesse Thoeming, Downtown executive director. "Water recreation and trail use are activities that have significantly increased in recent years, especially in our community. And it's just these kinds of amenities that we need to attract new talent and businesses to our region while at the same time maintaining the strengths we have. It's not far fetched to imagine that this grassroots-turned-public-private partnership endeavor will be seen as the symbol of the next era of our wonderful community."
The Cedar Lake portion of the project includes cleaning up the lake and developing amenities at the lake including a boardwalk over the water, a special educational wetlands area on the north shore, a nature-themed playground, an ADA-accessible kayak launch area, fishing jetties and an observational pier. The Cedar Lake portion of the project is expected to be complete in late 2022 or 2023. Construction of the pedestrian bridge begins in 2022 with completion by 2024.
When completed, ConnectCR will enhance the connection to two national coast-to-coast trails that will run through Cedar Rapids, fueling tourism in the region and capitalizing on the growing bicycling economy in the state.
---