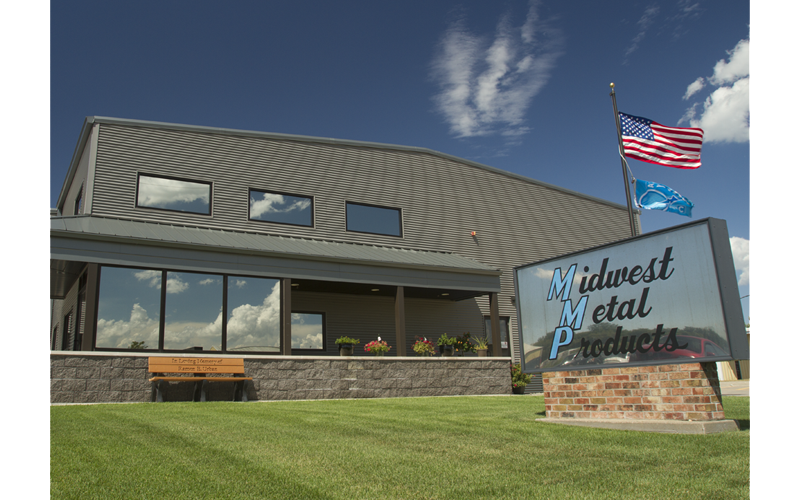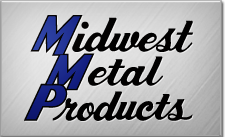 From a humble start in a small garage in Swisher, to a full-service manufacturing facility in Cedar Rapids, Midwest Metal Products has served a wide range of industries in our community and around the world for almost 60 years. They value their reputation as a preferred vendor for precision sheet metal fabrication services in the aerospace, electronics, and medical equipment industries. As a recipient of the Manufacturing 4.0 Workforce Innovation Grant, they received $500,000 to use towards purchasing software and technology, to help them take their business solutions to the next level.
Midwest Metal Products' plan for the funds includes purchasing a laser-punch combination machine, with automated material storage and retrieval capabilities, which means it can operate unattended at all hours of the day. Several employees will be trained on how to properly set up the machine, run the software, ensure proper programming, and gather and load raw materials. The team is most looking forward to having a piece of equipment that is efficient and reliable. It will help give them the capabilities to continue manufacturing during overnight hours and weekends, which are difficult times to find staffing, especially with the workforce already a tight playing field.
"By using this new and advanced software and equipment, we will be able to manage the machine remotely. An employee will receive a notification on their cellular device when certain key things happen, so that they don't have to be physically present for long hours over the weekend or in the evenings. We value our employees and are mindful of their time. This machine will help us stay on top of product demands, while also keeping employees top of mind," says Pat Vanderlind, Operations Manager at Midwest Metals Products.
The Manufacturing 4.0 Workforce Innovation Program addresses workforce issues by assisting manufacturers that were negatively impacted by the COVID-19 pandemic and demonstrating the ability to utilize manufacturing 4.0 technologies. To help Iowa's manufacturing industry recover from the pandemic and remain globally competitive, it prioritizes companies that are:
Addressing workforce shortages that are limiting the company in either growth or sales.
Retaining existing employees by refocusing human capital from manual, labor-intensive positions into highly-skilled, value-added occupations through the integration of varying robotic and automated systems.
Helping manufacturers increase productivity, efficiency, and competitiveness, through the acquisition of Industry 4.0 technology and equipment. The team at Midwest Metal Products is honored to have received the grant, and is excited about putting it to good use. "Overall, we are very appreciative of the grant program. It's money that is going to go to good use and will go back to our employees, helping us to continue to expand and continue to grow. We have been in the area for 58 years, and it's opportunities like this that help ensure we will be here for 50 more," says Adam Jelinek, Sales and Operations Manager at Midwest Metal Products. "Our commitment to quality, service and on-time delivery is paramount – every order, every time."
To learn more about Midwest Metal Products and their commitment to community and excellence, visit their website at www.mwestmp.com.
---