 Alliant Energy's Solar Garden Reservations Near Capacity
November 29, 2022 | Business Support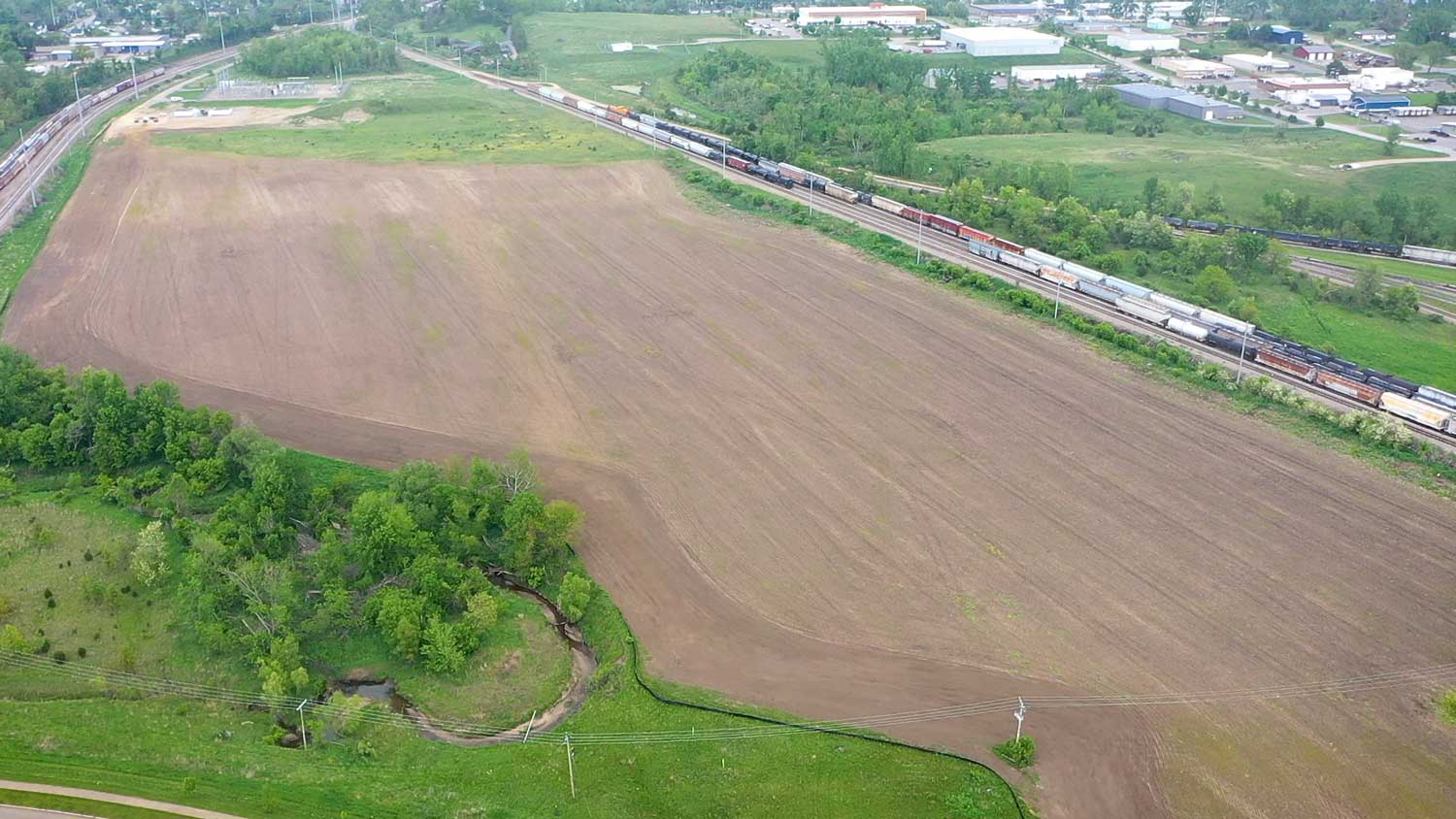 With a recent solar block subscription by the Greater Cedar Rapids Community Foundation, 75% of Alliant Energy's Cedar Rapids Community Solar Garden solar blocks are now reserved.
Since the project announcement in July, Alliant Energy has seen subscriptions from a diverse mix of nonprofit organizations, small business owners and residents.
The Community Foundation's subscription will allow the nonprofit organization to offset their energy use by 100% with renewable energy. For the organization's historic office building located in Downtown Cedar Rapids, this renewable energy opportunity aligned strongly with their operational goals.
"We had researched solar energy opportunities for years, specifically ones that would be suitable for our aging building," said Dr. Les Garner, Jr, President & CEO, Greater Cedar Rapids Community Foundation. "When we learned of Alliant Energy's Community Solar garden, we determined that it made good economic sense. This is a sound business decision that also aligns with our vision of creating a vibrant community."
Small businesses in the region are also leveraging the benefits of the solar garden. Gary's Foods in Mt. Vernon had considered installing solar on their building prior to the pandemic; however, when the pandemic began, renewable energy goals were put aside. Recently, they subscribed to the community solar garden and will offset 10% of their energy.
"When we saw the opportunity with Alliant Energy's Community Solar Garden, we found it was a simple way to get started with solar," said Peter Dietrich, General Manager at Gary's Foods. "It was an easy process to enroll and we like the fact that it has been pretty hands-off, while our business and operations still reap the benefits from the renewable energy."
Alliant Energy's Community Solar program provides an opportunity for customers to share the benefits of solar power without having to install solar panels on their property. They receive a credit on their monthly electric bills for every block of energy purchased. The credits begin once the facility is in service and last for 20 years. Participants realize cost savings over the life of the solar facility.
"Partnering with customers and developing community solar gardens is just another way we keep our customers at the heart of everything we do," said Heidi Parker, Portfolio Manager, Alliant Energy. "We encourage nonprofit organizations and small businesses to review their operational expenses along with their renewable energy goals and consider how the two might align. Our Cedar Rapids Community Solar garden may help meet a few of these business's needs."
As the holidays and Giving Tuesday approach, Alliant Energy has also witnessed electric customers purchasing solar blocks as unique gifts for their family members or using the donation program to buy solar blocks to benefit their favorite nonprofit organization.
With 4,500 solar blocks remaining for subscription, enrollment remains open for Alliant Energy's Iowa electric customers on a first-come, first-served basis. Solar blocks are priced at $395 each. For more information or to subscribe, gift or donate, visit alliantenergy.com/communitysolar.
The Cedar Rapids Community Solar Garden is currently being constructed on company-owned property north of the 1100 block of 33rd Avenue SW, with an estimated completion of late summer 2023. At maximum output, the 4.5-megawatt solar project could power 3,600 homes. Transamerica and Aegon Asset Management (Aegon AM) is the garden's anchor tenant and has committed to 60% of the garden's solar blocks.
The Cedar Rapids community solar garden is an important milestone in Alliant Energy's Clean Energy Blueprint, the company's roadmap to accelerate its transition to renewable energy. It puts the company on a path to achieve its Clean Energy Vision, which includes a goal to attain net-zero carbon dioxide emissions from electricity generation by 2050.
---