 Farm, Family and Community – The Ripple Effect of Working Together
April 28, 2023 | Buy 319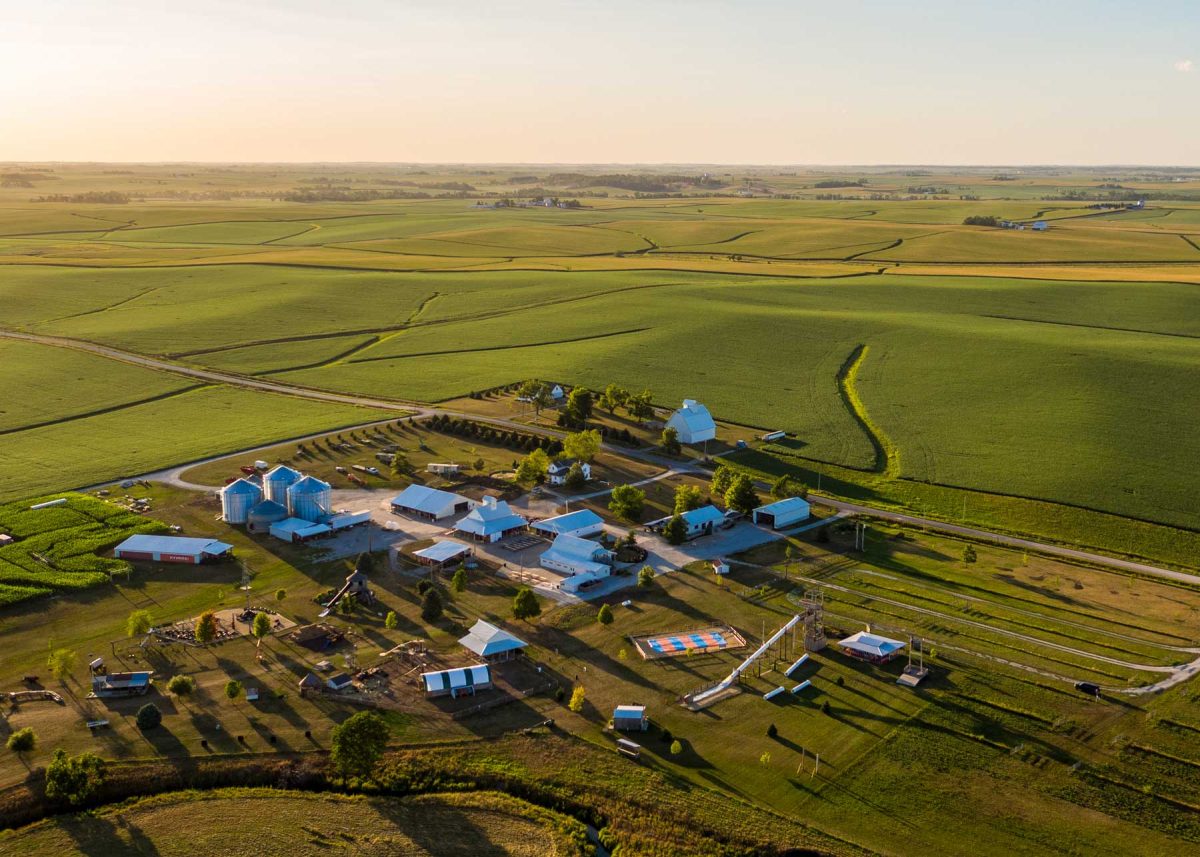 We are very familiar with the term farm-to-table, but what about farm-to-community?
Bloomsbury Farm is a local homestead that was founded in 1856. Dave Petersen and his wife Karen, the 5th generation to take over the Farm, started the agri-tourism business in 1994. Since then, their daughters Jessica and Sammy have grown into their own important roles within the family business. The Farm now serves as a destination for thousands of Eastern Iowans to visit each year to break from the city limits and enjoy a beautiful, living, breathing farm and all the events and attractions that Bloomsbury brings to life.
While the success of the Farm is largely rooted in the love, care and hard work the Petersen family have poured into it for generations, the family owned business values that are in their blood are apparent and expand beyond the acres of their land.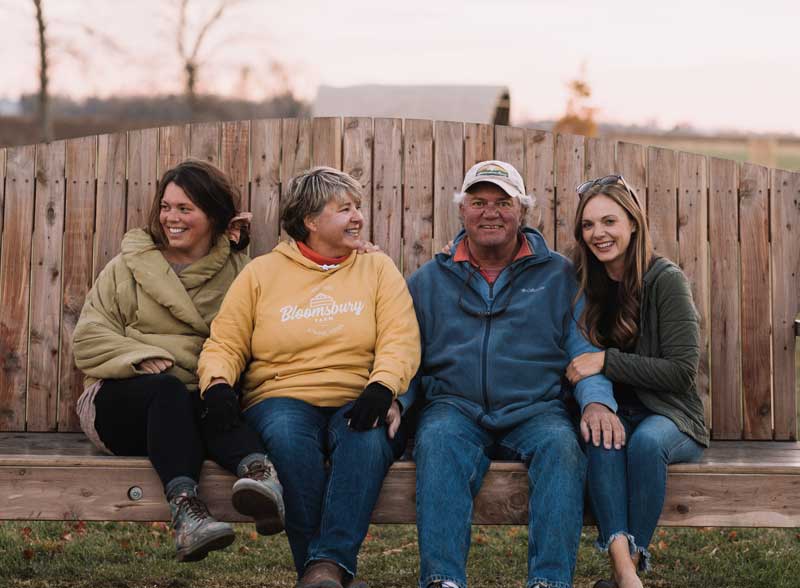 "Our mission is to create a place for families and the community to come enjoy, build memories, create connections with a family farm and agriculture, and experience everything our beautiful farm has to offer," shared Sammy Petersen, 6th generation Bloomsbury Farm family member. "We depend on the community to support us, and we hope that they come back again and again, but we also depend on businesses in the community to support us. We depend on them, so it only makes sense for us to give back to our local community as much as possible."

Sammy knows that the success of their farm has come not only from their vision, but from those that come and experience it. The experience lives and breathes based on the perfect blend of everything, and everyone, working together. Bloomsbury proudly works with more than 30 local businesses, service providers and nonprofits across Eastern Iowa and metro area; from local food and beverage distributors, to artisan gifts and custom apparel, to financial advisory and attorney services, building materials, fire and safety and so much more. What makes Bloomsbury such a magical and uplifting place to experience, is that you can feel that "family-owned energy" in the air.

"The more local businesses succeed, the more we feel the ripple effects of that as well," says Sammy. "We have a lot of fun with our partners because we know we benefit from each other. Relationships are so important to these partnerships. Trust becomes the foundation. The more we switch to these local partnerships the more efficient we become in delivering a quality experience and a quality product to the community."
Bloomsbury goes beyond the Farm when it comes to not only choosing local businesses to partner with, but also when it comes to giving back to others. While they are an agri-tourism attraction, to their core they are first and foremost a farm, and their harvest goes to local, and nationally distributed manufacturing companies for use. One of the most important partnerships they have, however, is their yearly partnership with a rotating nonprofit in the community.
"We are very proud of our corn maze each year. Over the years we've featured several local companies and non-profits from Big Brothers and Big Sisters, Camp Courageous and Four Oaks just to name a few. Our role is to build awareness of important organizations in our community in a unique way. It's an opportunity to do good in our community and contribute to a cause that is bigger than ours. It works well for both sides – gives us an opportunity to give back and gives these nonprofits exposure that they need to build awareness."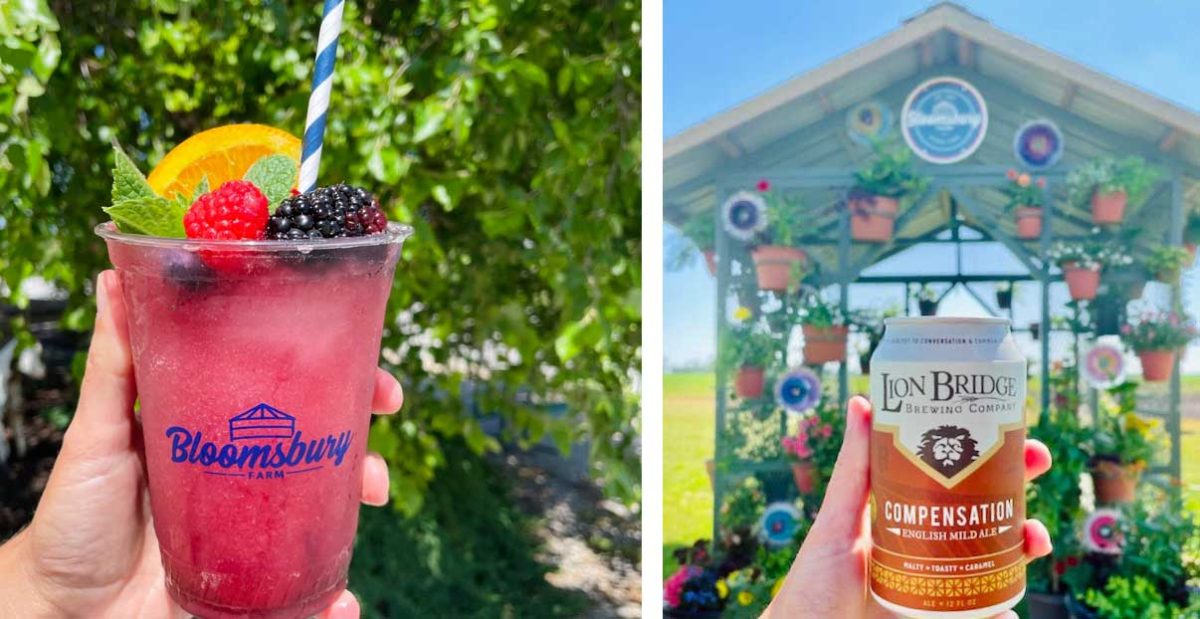 As a family, the Petersen's make a conscious effort to also immerse themselves within the community outside of their farm, like eating at local restaurants, shopping at local retailers, and taking time to enjoy the city as well. "We are always keeping our ears and eyes open for new opportunities to support local. We are so proud of that and will continue to make changes as we find them."
Bloomsbury Farm is the home of generations of memories, giving back and being a part of so many stories for both families and businesses alike. It's the heartbeat of their family, their mission, and their legacy. Go experience the Farm for yourself, and immerse yourself in a full sensory, community experience curated by a family that grows on keeping things local.
To learn more about being a local community champion and supporting local businesses, visit www.buy319.com.
---