 Now, Where Were We?
February 24, 2022 | Membership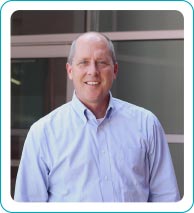 You know how a conversation, task or errand can get interrupted by something out of the blue? You drop everything and your full attention goes to solving an unexpected and urgent issue. Then when everything settles back down, it sometimes takes a moment to re-center on what you were doing before the emergency.
Usually those situations encompass minutes, and then you look back across the table at whomever you were talking to and get restarted with "Now, where were we?"
In years rather than minutes, it has felt a bit like that as the Economic Alliance Team dives into 2022. The pandemic has been a two-year interruption of some of our typical programs, events, services and initiatives. We accomplished more than ever during 2020 and 2021, pivoting services to help small businesses through tough times, helping shape public policy to respond to economic uncertainties and adapting economic development strategies to pursue new kinds of projects. But many of those activities were unique to pandemic circumstances, and we couldn't sustain – nor would we want to – those things in more normal times.
So now, where were we?
As 2022 dawned, we found ourselves in several instances reviewing details from 2019 to get back on track. At the macro level, our mission and basic focuses still make sense. We're here to drive economic, workforce and population growth strategies and to help businesses succeed. And we organize that work around a few core functions: Economic Development, Workforce Development, Business Support, Public Policy and Community Development. For just a few quick examples, businesses find value in our in-person networking, in-person programs and events and in leadership training done through Leadership for Five Seasons and business support programming. All are re-emerging much as they were in 2019 and before.
This more-normal year also allows us to refocus on organizational strength and sustainability. It wasn't easy to sell new memberships in a pandemic, and we didn't think that was the most valuable use of our staff time. Now we need to get back to making sure new businesses have an opportunity to join the Economic Alliance and that businesses that may have fallen off get reminded about the benefits and importance of membership. We'll also refocus on professional growth and workplace culture priorities, making sure we invest in the Team here at the Economic Alliance.
We're a more resilient and valuable organization for having experienced and endured the last two years. But we're also more than happy to get back to business as usual.
Sincerely,
Doug Neumann, Executive Director
---