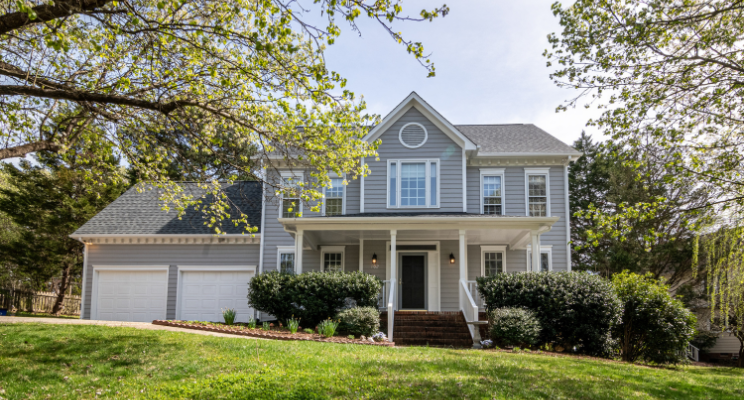 In today's competitive market for workforce , the demand for affordable housing has never been more critical. It is not just a matter of providing shelter; it's about empowering individuals and helping families thrive. To shed light on this pressing issue, we spoke with Jamie Toledo, Economic Development Relationship Manager at the Cedar Rapids Metro Economic Alliance, and Tyler Oswood, an affiliated business developer with Express Employment. Their insights have illuminated the challenges and opportunities that lie ahead in the realm of affordable housing.
Jamie Toledo, a true advocate for affordable housing, emphasized the misconceptions surrounding the term. She stressed that affordable does not mean low-income housing exclusively. In general, the ability to stay within the popular financial rule of thumb of spending no more than 30% of one's gross income on living accommodations. The other misconception is around the types of workers or individuals that benefit from affordable housing. Those people could look like police officers, nurses, teachers, single-income households and social service professions who play key roles in the workforce and health of our communities. Jamie discovered the importance of affordable housing personally as a single parent. She recalled, "I was contributing to the workforce, but the system was working against me on a single income. Cedar Rapids' housing and local financial institutions, like Linn Area Credit Union, enabled me to buy a home, and it made all the difference in where I continued to want to live and work."
Demographically, 30% of US households are single home income, meaning of the nation's households are facing housing challenges. The situation calls for creative solutions and collaboration between various stakeholders.
Tyler Oswood, an affiliated business developer with Express Employment, provided valuable insights into what affordability means to different people. "Building more with fewer resources, like 4-unit row homes, allows us to create different price points within the same building or neighborhood," Tyler explained. "This fosters creativity and makes development more feasible for builders."
Collaboration is key to success in the affordable housing realm. Tyler emphasized the need to leverage diverse perspectives to achieve the desired outcomes. "We're constantly on the lookout for innovative ways to make these homes affordable for everyone. Being inclusive and promoting mixed-cost communities allows people to move up and down within the area, fostering pride in their homes and neighborhoods."
Affordable rentals play a crucial role in enabling individuals to test out areas before making long-term commitments. It is essential to ensure that rentals are accessible to all. Tyler urged the importance of research in shaping successful projects and advocated for the acceptance of ADUs (Accessory Dwelling Units), a forward-thinking approach gaining popularity.

The impact of affordable housing extends beyond the individual. Employers in the area face challenges attracting talent if the workforce cannot find suitable housing options. The correlation between affordable and quality housing is evident. "To attract talent, we need to offer both affordable and quality housing options," stated Tyler. "That correlation shows the symbiotic relationship between housing and the local economy."
Affordable housing is not just a necessity; it is an investment in the future of our communities. As Jamie Toledo and Tyler Oswood expressed, it is a collaborative effort that demands creativity and inclusivity. By bridging the gap in affordable housing, we can pave the way for stronger, happier, and more prosperous communities. Together, let's build a brighter future for all.
---