 Squeeze in Summer Fun Before Fall Officially Arrives
September 15, 2022 | Business Support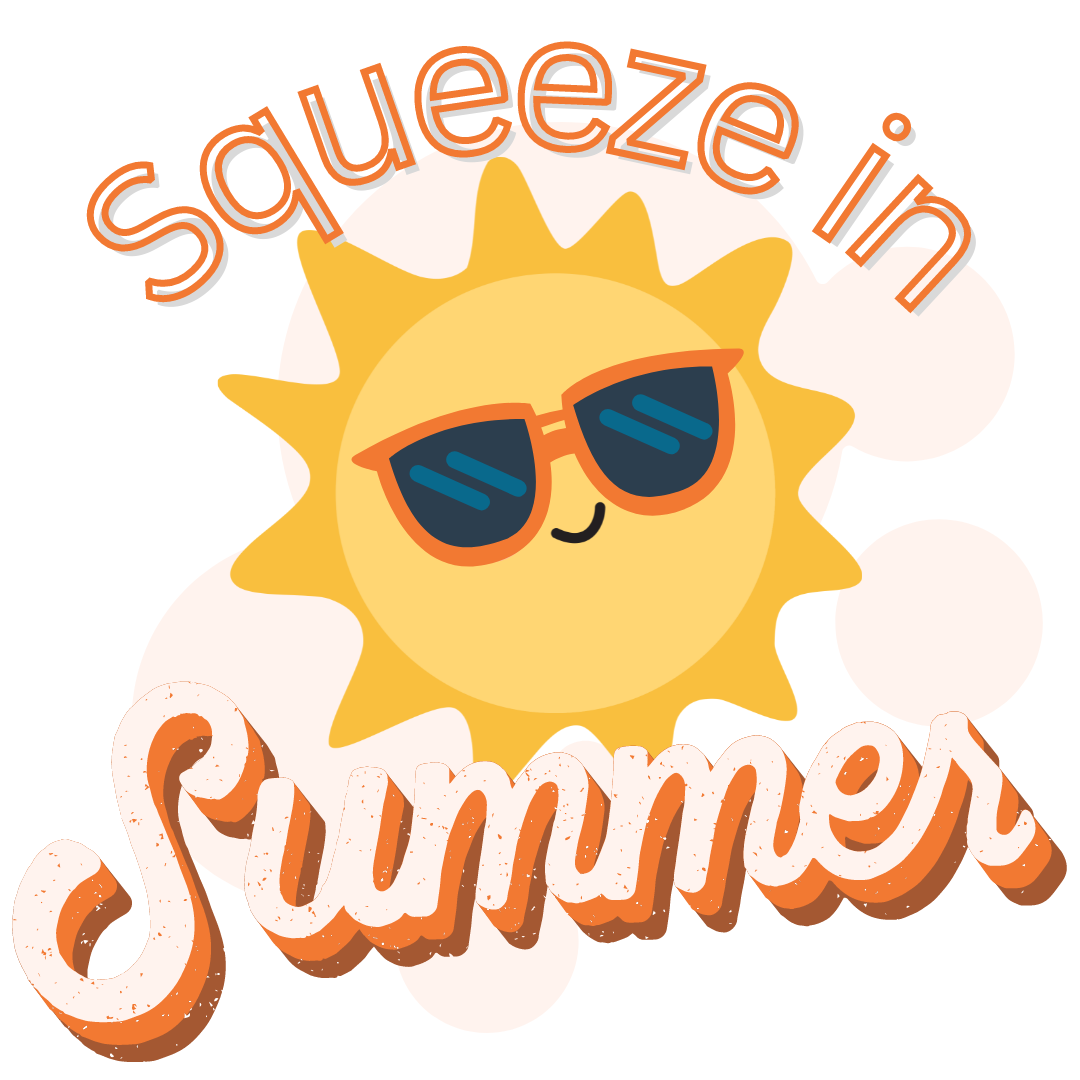 According to the calendar, it's still officially summer. So, before you put pumpkins on the porch or hang skeletons in your yard, here's a list of all the ways to squeeze more summer into the last few weeks of the season.
"September is full of things to do before the weather turns cool," said Doug Neumann, Executive Director of the Economic Alliance. "It's time to pack in some last-minute summer celebration before autumn's leaves start falling."The lengthy list includes new and annual events, as well as festivals being held as part of Welcoming Week, which runs September 9 to 18:
Dinner on the BridgeThursday, September 8, 5 p.m.The District: Czech Village & New Bohemia presents the Third Annual Dinner on the Bridge featuring drinks and food served at festive candlelit dinner tables on the 16th Avenue Bridge. Tickets are required and limited.
Outdoor Theatre: OnceThursday, September to Sunday, September 11, show times varyBrucemore Mansion, 2160 Linden Dr SE, Cedar RapidsA captivating musical set on the streets of Dublin about an Irish musician and a Czech immigrant who are drawn together by their shared love of music. This production of Once is performed at the outdoor theatre at Brucemore as part of TCR@Brucemore Summer Series. Tickets are $30. Hughes Park Ribbon CuttingFriday, September 9, 10 a.m.2100 Wilson Ave SW, Cedar RapidsCelebrate and explore the opening of the City of Cedar Rapids' newest park, Hughes Park!Free. Final weekend to see Tomás and Charlie Lasansky: An Artistic Union at Cedar Rapids Museum of ArtFriday, September 9 to Sunday September 11, opening hours vary410 Third Ave SE, Cedar RapidsTomás Lasansky, son of famed printmaker Mauricio Lasansky, and his wife Charlie have been lifelong artists living and working in Iowa City. Both specialize in figural art and have created extensive bodies of work depicting family members as well as famous writers, leaders, humanitarians, and artists of this and previous generations. This exhibition, the first two-person exhibition of their work, explores the potential relationships that exist between their work. Admission charge to the museum.
Marion Farmers Market at Taube ParkSaturday, September 10, 8 a.m. to 11 a.m.2100 31st St. (corner of McGowan Blvd and 31st St.), MarionProduce, baked goods, fresh flowers, jewelry, craft items and more. Free. Trashmore 5K Dash to Bash EpilepsySaturday, September 10, 8 a.m.1400 Inspiration Place SW, Cedar RapidsRace to the top of Mount Trashmore and support the Epilepsy Foundation. This 5K starts at the National Czech Slovak Museum & Library and winds through Czech Village. Then runners make a steep 208-foot climb to the top of Mount Trashmore to enjoy a beautiful and scenic view of downtown Cedar Rapids. Pre-race day registration is encouraged. Community Cultural Celebration and ExpoSaturday, September 10, 10 a.m. to 1 p.m.Cedar Rapids Public Library, 450 5th Ave SE, Cedar RapidsHosted by the Cedar Rapids Public Library and the Cedar Rapids Civil Rights Commission, the event features dancers, live music and cultural-themed activities at this celebration of the community's diversity and culture. Free. #NotJustFebruary $1 DaySaturday, September 10, 10 a.m. to 4 p.m.African American Museum of Iowa, 55 12th Ave SE, Cedar RapidsEnjoy $1 admission on Saturday, September 10, at the African American Museum of Iowa. dreamscape: Surrealism from the Collection opening weekend at the CRMASaturday, September 10, 10 a.m. to 4 p.m.Cedar Rapids Museum of Art, 410 3rd Ave SE, Cedar RapidsThis exhibition looks at both classic Surrealism (Dali, de Chirico, Escher) of the 1930s and 1940s and more modern and contemporary artists who adhere to surrealistic principles (Cocke, Lanyon). This exhibition is drawn from the CRMA's collection. Admission charge to the museum. Iowa-Iowa State Game Watch PartiesSaturday, September 10. Game time is 3 p.m.Don't have tickets to the big battle for the Cy-Hawk Trophy? Not a problem. Many local establishments are having watch parties and specials including Mulligans, Cedar Ridge, and Uptown Marion, which will have a jumbotron in the Alleyway. Practice in the Prairie: Free Summer Yoga SeriesTuesdays, September 13, 20, and 27 at 6 p.m.Indian Creek Nature Center, 5300 Otis Road SE, Cedar RapidsOutdoor free yoga session on the Amazing Space patio. Take your own yoga mat, blocks or straps. This event is canceled if it's raining. Free. One Night Stand with the CRMATuesday, September 13, 7 p.m. to 8 p.m.Zoom event. Details here.One Night Stand with the CRMA is a free series of art talks on Zoom led by CRMA staff, local artists, or art scholars. Each 20-minute program is about on one artwork, with the conversation focusing about the artist and how the selected work of art relates to their larger body of work. Join Executive Director Sean Ulmer as he discusses Marvin Cone's Merry-Go-Round (1934) and Cone's fascination with circus imagery in the 1930s. Free. Sunflower Festival at Bloomsbury FarmFriday, September 16 to Sunday, September 18, all dayBloomsbury Farm, 3260 69th St., AtkinsSunflowers and more than 25 fun farm attractions including a new corn maze. Admission charge. National Czech & Slovak Museum & Library's BrewNostFriday, September 16, 5:30 p.m. to 9:30 p.m.1400 Inspiration Place SW, Cedar RapidsBrewNost is the Midwest's premier international beer festival that supports the educational and cultural mission of the National Czech & Slovak Museum & Library. This lively event features unlimited food and beverage from some of the area's finest restaurants, local breweries and distilleries, along with international beers, wine, and spirits. The evening will be filled with yard games, live music and an auction to benefit the Museum & Library.Tickets are on sale and required for admission. BLOCKtoberFestFriday, September 16, 5 p.m. to 10 p.m.Downtown Cedar Rapids – intersection of 2nd Ave and 3rd St SEAn outdoor end-of-summer concert featuring bands Slap 'n Tickle and The Pork Tornadoes. Open containers will be allowed in a fenced off area for this event.$5 admission with proceeds going to Iowa Giving Crew and Kiss Your Kids Foundation
Cedar Rapids Downtown Farmers Fall MarketSaturday, September 17, 7:30 a.m. to NoonDowntown Cedar RapidsThe last farmers market of the season will feature more than 100 vendors offering produce, baked goods, fall décor, pumpkins, apples, gourds and more. Free.
The Crunch Berry RunSaturday, September 17, 9 a.m.Downtown 2nd Avenue Bridge, Cedar RapidsThe family-friendly, colorful fun run (or walk) lets you choose how far you want to go up to a 5K. You'll be covered in environmentally friendly colored powder as you run or walk the route. The "race" is not timed, and free Crunch Berries will be served at the end of the route. All proceeds benefit Murals & More's mission to cultivate public art in Cedar Rapids.Entry fee of $22. Marion OktoberfestSaturday, September 17, 11 a.m. to 3 p.m.Marion City Park and 7th Avenue, MarionEnjoy a fun afternoon sampling a wide variety of beer brands and styles from 25 area breweries. Music and games, including a traditional stein holding contest. Tickets are required and sold in advance. Event is rain or shine. Brucemorchestra XV: Sincerely SondheimSaturday, September 17, 7 p.m. to 9:30 p.m.Brucemore mansion grounds, 2160 Linden Drive SE, Cedar RapidsPack a picnic, spread out a blanket and experience the music and magic underneath the stars at Brucemorchestra. Orchestra Iowa kicks off its centennial season with Broadway star Melissa Errico joining the full symphony for a night of music and memories on the grounds of Brucemore. Tickets are sold in advance and at the gate. Cedar Rapids Festival Latino 2022Sunday, September 18, 11 a.m. to 5 p.m.McGrath Amphitheatre, 475 1st St SW, Cedar RapidsCelebrate the richness and diversity of the Latin American culture at Festival Latino with live music performances, different types of food from various countries, and many activities for kids! 80's Enduro Race at Hawkeye DownsSunday, September 18, Noon to 3 p.m.Hawkeye Downs Speedway and Expo Center, 4400 6th St. SW, Cedar RapidsWatch local drivers race around the black oval in cars decked out with an 80's-theme. Tickets sold at the gate the day of the race. Vintage Market Days of Eastern IowaFriday, September 23 to Sunday, September 25Hawkeye Downs Speedway and Expo Center, 4400 6th St. SW, Cedar RapidsThis upscale vintage and vintage-inspired indoor/outdoor market features original art, antiques, home décor, clothing, outdoor furniture and much more from vintage vendors located across the country. Admission fee. Titanic: The MusicalFriday, September 23 to Sunday, September 25, show times varyTheatre Cedar Rapids, 102 3rd St SE, Cedar RapidsThe Tony Award®-winning Best Musical plays in Cedar Rapids for one weekend. This musical captures the triumph and tragedy of the hopeful passengers on the ill-fated ship, Titanic. Tickets on sale here. Uptown Marion Fall MarketSaturday, September 24, 8 a.m. to Noon7th Avenue and Marion City Park, MarionIt's the final market of the season in Marion. Featuring fresh produce, baked goods, flowers, Iowa wines and a variety of artisan items—all from local vendors. Free. AsianFest Saturday, September 24, Noon to 8 p.m.NewBo City Market, 1100 3rd St. SE, Cedar Rapids The 8th Annual AsianFest celebrates the culture and heritage from all over Asia. This family-friendly festival invites you to dine, dance and develop an appreciation for all the Asian communities in the area. Free. And even though this next item is definitely in the fall season, how could we not mention- Oktoberfest in the Amana ColoniesFriday, September 30 to Sunday, October 2Amana Colonies Oktoberfest GroundsThis annual festival features German food, beer, live music, beer, games, beer and so much more. Did we mention beer? Start practicing now for the annual brat eating competition and work on those polka moves. Tickets currently on sale. The Cedar Rapids Metro Economic Alliance encourages you to have an intentional local mindset and support local establishments and events. Buy Local messaging is supported by GreenState Credit Union.
---